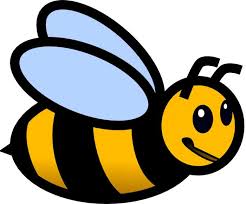 CALLING ALL ARTISTS!!!
We are inviting design entries for the next HOT T-shirt for the upcoming 2016 Briana Marie Cox Memorial (B's Benefit Bash) girls fast pitch tournament May 27-29.
The competition is open to artists of all ages and experience levels, in addition to our softball community. If your design is chosen:
it will be the exclusive and official T-shirt design used for the tournament
you will have all the bragging rights to it
you'll get a free tournament shirt with your design as its inspiration
a sign posted at Seminole Palms Park declaring you the champion artist
it will be announced on our Facebook page and Foundation web site
Who will be this year's winner?
Rules:
Make sure your design includes bees, hearts, and the #13 in keeping with our design tradition. Bee's because "B" was Briana's nickname, hearts because Briana was born on Valentine's Day, and 13 because that was Briana's uniform number. You may also consider Briana's position; second base. In your design please remember to keep in mind what is important to the Foundation: God, Family, and Teamwork.
Read more about the foundation and Briana's story at www.brianamariecoxfoundation.org
Email your designs (as .pdf or .jpg files) or questions to Ruthann Dziewiatkowski at: ruthd@brianamariecoxfoundation.org
Let the creative juices flow!!! Entries will be accepted thru Sunday April 3rd.
The winner will be chosen by the board of the Briana Marie Cox Foundation.
Artwork becomes property of the Foundation.